Please save the date….we're having an International Church Family Night  Dinner!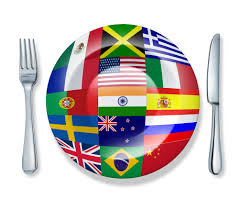 When: 
Saturday, June 2, 2018.
Where:  In the Parish House
Time:  6:00 – 8:00 PM
Program:  You, our Church Family, All invited
 Please bring a dish to serve 6 – 8 people, from a taste of your culture and if you can, come dressed in traditional attire. There will be a signup sheet in the back of the Chapel. Come join us in fellowship and conversation.  Flyers will be available in the back of the Chapel.
Questions? see Susan Turnbull.