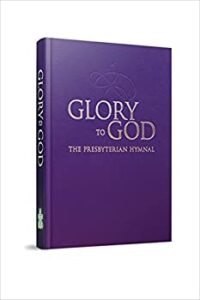 We will be purchasing "Glory to God" hymnals to use in addition to our current hymnal, in order to enhance congregational worship with a wider selection of hymns, psalms and spiritual songs, from six different continents, covering all major historical and contemporary sacred music genres,
You are invited to purchase a hymnal or hymnals for the church in memory of  or in honor of loved ones or "to the glory of God." The cost is $22. The hymnals are on display in the rear of the Chapel along with order forms and sample book plates.
Please visit hymnary.org (https://hymnary.org/hymnal/GG2013) for the table of contents.