Our Pastor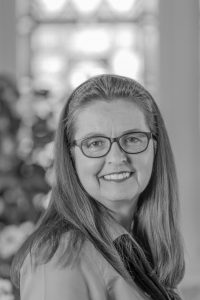 The Rev. Ruth L. Boling is a pastor, writer, storyteller, mom and wife. Before coming to Bloomfield in 2012, she served churches in New York, New Hampshire and Ohio. She is a past recipient of the Alfred P. Klausler Sermon Award, and is the author of three children's books including the bestselling WJK title, Come Worship With Me: A Journey through the Church Year. A graduate of McCormick Theological Seminary and Yale University, she enjoys music, reading, travel, the great outdoors and the creative arts. She is passionate about children's ministry, climate change and biblical studies. She loves red. Her favorite day of the church year is Pentecost.
Books by Ruth L. Boling
Our Organist/Choir Director
Timothy Witzal joined our staff in 2015 and serves as our Organist/Choir Director. An accomplished classical pianist from Saddlebrook, NJ, he has performed in the Oberlin International Piano Competition and numerous state competitions. He has served as the accompanist for the Bloomfield Chorale and he teaches piano privately.  He holds a Certificate in Audio Engineering and Production from the Institute of Audio Research, and doubles as the church's Audio Engineer and Audio Technician.
Other Staff
Administrative Assistant: Marlene Sasso
Bookkeeper: Mary Jones
Sunday Event Staff: Scott Maciag
Custodian and Event Staff: Tosheka Escoffery