Sunday Worship, 10:45AM
For public health reasons, the Church on the Green is worshiping virtually and the church buildings are closed at this time. We invite you to join us on Sundays, via Facebook Live. The service begins at 10:45 AM.
THIS WEEK: Consecration Sunday Guest Preacher, Rev. Dr. James B. McAuley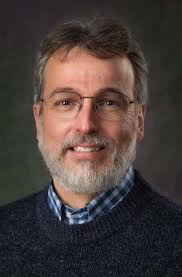 Dr. McAuley will proclaim God's Word on Consecration Sunday, Nov, 22, joining us virtually from the Fort Apache Reservation in Arizona, where he serves as the Clinical Director of the Whiteriver Indian Hospital serving the White Mountain Apache Tribe. He is an internist, pediatrician and internationally recognized adult and pediatric infectious disease specialist, as well as an ordained PC(USA) pastor.  Dr. McAuley's work has included: AIDS relief (PEPFAR) efforts for the CDC including as the Zambia Country Director, CDC Team Lead in Sierra Leone to combat the Ebola epidemic, Medical Director of Cook County Jail in Chicago, Epidemic Intelligence Service Officer in Parasitology and Tuberculosis Medical Officer for the CDC, and much more.
In 2016 he received the CDC Global AIDS Program Kellie Elizabeth Lartigue-Ndiaye Humanitarian Award for exceptional compassion in carrying out the Global AIDS Program mission. Also in 2016, he was named the Children's Place International Hope Honoree for his work with vulnerable populations during the Sierra Leone Ebola crisis.
Following worship, all are invited to a Consecration Sunday Celebration via Zoom for a brief presentation by Dr. McAuley on his current work among the Apache, with Q&A. Our Consecration Sunday Celebration will include with a short Mindfulness Dialogue experience led by Elder Carlos Monteagudo. See below for log-in links.
Congregation members please have your pledge cards handy to complete during worship. All are encouraged to have a plate of food and a beverage handy to enjoy during the Zoom celebration following worship.
How to view and participate in the Sunday Worship Service:
Go to Facebook a few minutes before 10:45 AM. (Note: you may need to scroll down the page a bit to find the live video stream.) Here's the link: https://www.facebook.com/ChurchontheGreen/.  If you are not a member of Facebook, no worries! You can also watch the service live right here on the church website (although without the "comment" and "share" features).
The worship services are posted here on the website and on the church Facebook page after the fact and can be viewed at a later time.
How to participate in the Consecration Sunday Celebration after Worship via Zoom

After worship, take a minute to get yourself a cup of coffee or tea and then log on or phone in to our Virtual Fellowship Hour, via Zoom, starting at 11:45 AM. You may join online (computer or smart phone) using this link: Virtual Fellowship Hour. If prompted, the password is: 035644. Or you may phone in: (646)558-8656 and when prompted give the meeting ID: 963 3485 4807 and password. (NOTE: this may be a "toll call" so be sure to check your long distance plan in advance.)
Thank you for continuing to support the church financially to the best of your ability with your tithes and offerings. You may use the "donate" button on this page or mail in a check.
Adult Education: the Westminster Larger Catechism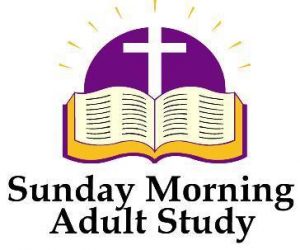 Log-in at 9:45AM on Sundays via Zoom to study and discuss the Westminster Larger Catechism. Led by Glenn Maciag.  All are welcome.  Use this link to log in: https://us04web.zoom.us/j/74417596087?pwd=NTNId2M0OUpVMGl3aFZrSjduUlNGZz09