Sunday Worship, 10:45AM
For public health reasons, the Church on the Green is worshiping virtually and the church buildings are closed at this time. We invite you to join us on Sundays, via Facebook Live. The service begins at 10:45 AM.
Guest Preacher,  Rev. Tom Malek-Jones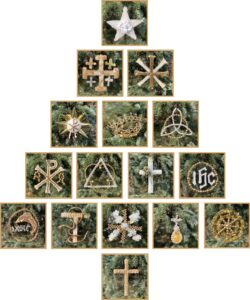 Our guest preacher on January 3 will be the Rev. Tom Malek-Jones. Pastor Tom retired this year after 37 years as a pastor and military chaplain. He is a long-time friend of the Church on the Green. As supervisory chaplain at the VA NJ Healthcare System, Pastor Tom was awarded the Undersecretary of the Department of Veterans Affairs Excellence in Chaplaincy Leadership Award in 2014. His military service varied from tours at the Pentagon, the National Security Agency and the Dover Port Mortuary.  Pastor Tom served the former Patterson Memorial Presbyterian Church in West Orange and as the moderator of the Presbytery of Newark. We are fortunate to have him as our guest preacher while Pastor Boling is on vacation.
How to view and participate in the Sunday Worship Service:
Go to Facebook a few minutes before 10:45 AM. (Note: you may need to scroll down the page a bit to find the live video stream.) Here's the link: https://www.facebook.com/ChurchontheGreen/.  If you are not a member of Facebook, no worries! You can also watch the service live right here on the church website (although without the "comment" and "share" features).
The worship services are posted here on the website and on the church Facebook page after the fact and can be viewed at a later time.
How to participate in the Fellowship Hour after Worship via Zoom

After worship, take a minute to get yourself a cup of coffee or tea and then log on or phone in to our Virtual Fellowship Hour, via Zoom, starting at 11:45 AM. You may join online (computer or smart phone) using this link: Virtual Fellowship Hour. If prompted, the passcode is: 035644. Or you may phone in: (646)558-8656 and when prompted give the meeting ID: 963 3485 4807 and passcode. (NOTE: this may be a "toll call" so be sure to check your long distance plan in advance.)
Thank you for continuing to support the church financially to the best of your ability with your tithes and offerings. You may use the "donate" button on this page or mail in a check.
Adult Education: the Westminster Larger Catechism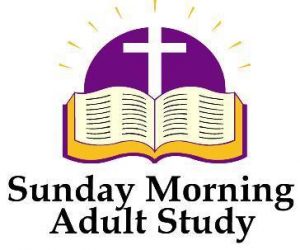 Log-in at 9:45AM on Sundays via Zoom to study and discuss the Westminster Larger Catechism. Led by Glenn Maciag.  All are welcome.  Use this link to log in: https://us04web.zoom.us/j/74417596087?pwd=NTNId2M0OUpVMGl3aFZrSjduUlNGZz09